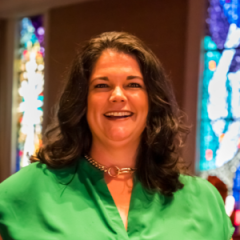 Before coming to Moore, Shyloe earned her Bachelor of Arts in Communication Studies from Northeastern State University, Master of Divinity from Duke Divinity School, and Master of Business Administration at Dakota Wesleyan University.
After working as a Children's Minister for First UMC in Wagoner and interning for suburban and rural churches in North Carolina, she worked as Associate Pastor at McFarlin Memorial UMC and Senior Pastor at Jones UMC.  
Her roles include the Oklahoma Annual Conference Committee on Finance and Administration, Communications Team, Denominational Transitions Team, and the UCO Wesley Foundation Board of Directors.
Shyloe has two children, Trenton and Raeleigh. Her interests include road trips, visiting National Parks, gardening and cooking.
Shyloe wants to help people grow closer to Jesus and find their passion to serve their local community. knowing people requires hearing their stories and seeing where they are gifted to bring others up. An authentic life is lived together through celebrations and sorrows.
Shyloe looks forward to developing strategies for effective discipleship in the church and the world.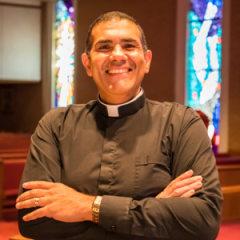 Andre began serving at Moore 1st UMC in July 2019. Before coming to Moore 1st UMC, Andre served at Quail Springs UMC, Skyline Urban Ministry and Wynnewood UMC, all in Oklahoma.
He also chairs the Oklahoma Conference Hispanic-Latino Ministry and is a member of the Oklahoma Conference Commission on Religion & Race (CORR).
Andre believes that his role as a pastor is to help others experience the fullness of Christ's Love and Grace.
His passions include preaching and teaching; nurturing meaningful relationships and community outreach.
Andre is married to Raquel, and they have two wonderful daughters.
Rumor has it… he cooks a mean Barbecue Brisket!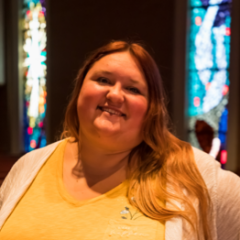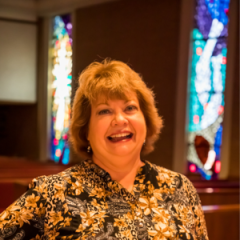 Director of Music Ministries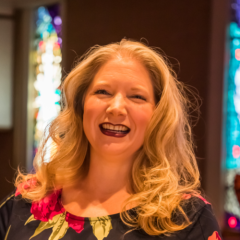 Director of Children's Choir