Join Us For Our Morning Services
Advent invites us to anticipate, receive, and respond to God's amazing love embodied in Jesus Christ, and the purpose of this unique Advent study is to help us do this in a "Wesleyan way."
Look at Preparing the Way for God, the discipline of prayer, the substance of Good works, and the recognition of God's presence with us in communities that are called to serve the world.
The Moore First United Congregation and Staff have established the Five Loaves Food Pantry for those in need during challenging times.
Our mission is to provide food and daily items as no one should be without. YOU can make a difference with your donation whether monetary or items in need.

For more on how this program works, to volunteer or for the list of items needed please contact the church office at 405-794-6672
View the Sanctuary services LIVE online (8:15 or 10:45)
View The Moment service LIVE online (10:45)
Missed a service? No problem as it's available to you Sunday evenings.
The pastors, worship leaders, staff, volunteers and congregation welcomes you and your family our church.
Our goal is to provide an atmosphere of worship that is fun, relaxing and educational for you and your family's benefit and for God's glory. Like to "Rock to the Lord", The Moment Service has outstanding music with a modern perspective!
We hope to see you and your family each Sunday morning for worship and fellowship!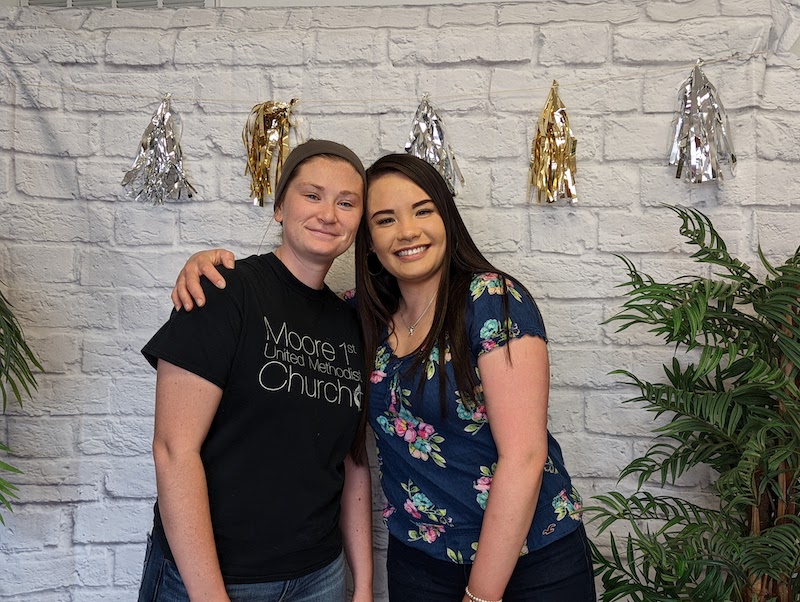 Sign up to get our weekly eNote!
Our eNote provides upcoming events, ways to get involved, and more!
Send Us Your Email Today!